Classes and Workshops
Sugar Space has space for rent to hold your next class or workshop (class and workshop rate is for an occupancy of up to 25 people. For event pricing click here). Rates range from $15-$50/hour depending on room, day/time and frequency of your class or workshop. We have hosted dance, music, yoga, art, meditation, trainings, auditions, rehearsals, auditions, private lessons, martial arts, afterschool programs, craft, massage and more.
To inquire about reserving class and/or smaller group space, please fill out our Online Inquiry Form here.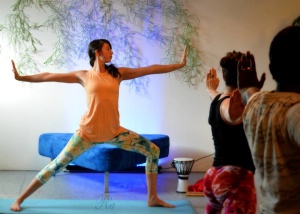 Classes and Workshops
Flamenco Classes – Drop in any time!
Basic Flamenco Technique
Tuesdays 6pm $10
No experience and no partner needed! Just bring your passion for dance and Spanish music!
Intermediate Flamenco TechniqueTuesdays 7:15pm $10
Footwork, turns, rhythms and passion! Take your flamenco dancing to the next level with an intermediate flamenco class.
Flamenco with Props

Thursdays 6-7pm $10
Debby Robertson Tap Classes
Mondays 5:30 pm "Fast" Beginner
Mondays 6:30 pm Int.-Adv. Rhythm Tap
Wednesdays 5:30 Ultimate Beginner