PLEASE NOTE: PLAY CAFE IS TEMPORARILY CLOSED DUE TO CONSTRUCTION AS WE EXPAND OUR KITCHEN AS OF 9/18/2021. WE ARE STILL OPEN FOR PRIVATE PARTIES AND EVENTS. FOR MORE INFORMATION EMAIL US AT SUGARSPACEPLAYCAFE@GMAIL.COM!
ABOUT the Play Café
Sugar Space Play Café is the perfect space to bring your toddler and relax in an urban arts oasis surrounded by community, food and fun. 
Relax, grab a coffee or lunch, bring your computer and let your children play and explore! It is a great time to make new friends and socialize in a creative and friendly space.
Our mission is to bring people together in an inclusive space that strengthens our community!
We are a pop-up cafe located inside of Sugar Space Arts Warehouse at 132 South 800 West in SLC,  which is a mixed use community arts and events center that is available for hourly rental.  This pop-up style play cafe includes ample space for your family to enjoy.  Questions? Contact us at sugarspaceplaycafe@gmail.com!
PARTIES at the Play Café and Sugar Space
Our Play Café and Venue is available for rental for parties and events! Please contact us to discuss the many available options!
Café Menu
(We will be offering a limited menu during the Covid-19 pandemic) To place an order for food and beverage during your visit,  please call or text 801-558-3522 or by clicing here: ORDER ONLINE and we will bring the food and beverages to you when they are ready.
PHOTOS of the Play Café
(Please note: set up and room(s) may be different due to Covid-19 changes)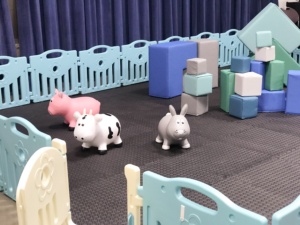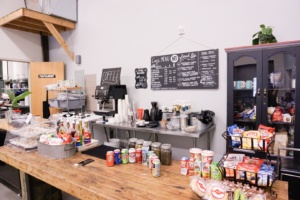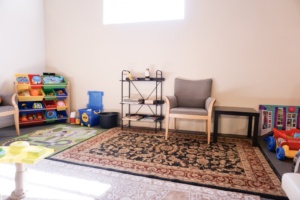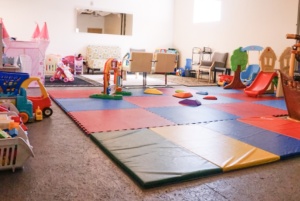 LIABILITY WAIVER for the Play Café
Everyone must register and sign a liability waiver before playing in the Sugar Space Play Café.  Please see the link below to fill out the online waiver.