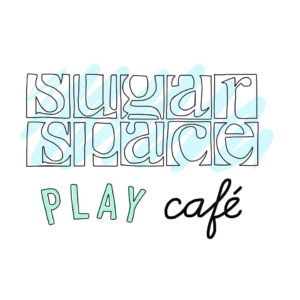 ABOUT the Play Café
Sugar Space Play Café is the perfect space to bring your toddler and relax in an urban arts oasis surrounded by community, food and fun.
Relax, grab a coffee or snack, bring your computer and let your children play and explore!
Questions? Contact us at sugarspaceplaycafe@gmail.com!
PRICES, HOURS AND RULES for the Play Café
Sugar Space Play Café is open Monday through Friday, 10am to 2pm. There may be occasional closures for private events, which will be listed on our WEBSITE and FACEBOOK PAGE.  
PLEASE NOTE: WE WILL BE HAVING A "SOFT LAUNCH" FOR MID FEBRUARY – MID APRIL 2019.  WE WILL THEN BE CLOSED FOR A PREVIOUS BOOKING AT SUGAR SPACE.  WE WILL RE-OPEN FOR THE OFFICIAL LAUNCH IN JULY 2019. DURING THIS PREVIEW PERIOD, WE WELCOME FEEDBACK TO IMPROVE OUR OFFERINGS!
Join us for Spring Break week March 25-29 with fun extra activities, food specials and fun!  In addition to our regular Play Cafe we will have add-on activities and specials!
10-1 Bounce House ($3 optional add-on cost) (Friday there will be a free music class 10-11am so that day the bounce house will be open 11:15-1pm)
1:30-3 Feature Films TBA (FREE)
ALL DAY – Bird House Paint Craft ($4 optional add-on cost)
Lunch special includes flower shaped turkey and cheese sandwich, chips or cup of fruit and a drink in a souvenir animal or tea cup for $7. (optional add-on)
***********************PLAY CAFE DETAILS BELOW*********************
The entrance fee is $5 for kids who are crawling and/or over 6 months, to 6 years old.  Adults and infants are free.  Play time is unlimited for the day of purchase!  We also offer 5 play punch cards for $20.  
Socks are required in the play area for kids and adults (and available for purchase for $2).
The Café portion of the space is open to the public for snacks, drinks and light meals.  No entrance fee is required.
No outside food or beverages allowed aside from baby food.
The Play Café is located at Sugar Space at 132 South 800 West in SLC.
All Children must be accompanied by parent/guardian and parents/guardian are responsible for children at all times and may not leave them unattended in any areas of the facility for any length of time.
Beverages purchased at the Café may be hot. Please use caution!
No food or gum and outside toys is allowed in the play area.  Outside toys are discouraged and especially toys or objects that are not infant and toddler friendly. 
The play area is meant for kids ages 6 and under and therefore rough play is not allowed.  Older kids and siblings are welcome as long as they are playing appropriately.
If you want to reserve the play space privately for a meet up or group please let us know in advance!  We apologize but we cannot accommodate groups or parties without a reservation.
We do not allow outside food or drinks aside from breastmilk, formula and baby food.

If you or your child have a cough, green runny nose, fever or "sick" symptoms, we please ask that you stay home to avoid infecting any of our other guests. If we notice you or your child experiencing any of these symptom, we will ask you to reschedule your visit for another time when these symptoms are no longer present.  We do our best to provide a fun, clean and a "germ free" environment for our children and yours.

We may make changes to our hours and open dates and they will be posted and announced via email and Facebook.  Reasons for closing may include, private event bookings at Sugar Space, weather, etc.  If you are unsure about our hours at any time, please call us at 385-202-5504!
PARTIES at the Play Café and Sugar Space
Our Play Café is available for rental for parties and events! Please contact us to discuss the many available options and check out our information sheet playcafepartyoptions.
EVENTS AND CLASSES at the Play Café
Art, Dance, Yoga, Music, Juried Short Films from KIDSFIRST! and Bounce and Play are just some of the add-on classes and events available in the theater room at the Sugar Space Play Café.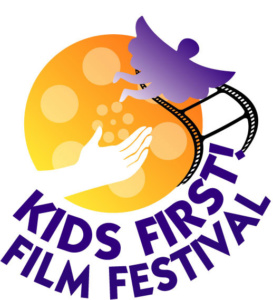 Some classes require an additional fee and some classes are FREE. 
VIEW OUR PLAY CAFE EVENT CALENDAR HERE
VIEW OUR CURRENT LIST OF FILMS TO BE SCREENED FOR FREE FOR THE COMMUNITY HERE
MENU for the Play Café
Breakfast, Lunch and Dessert Bites
Yogurt and Granola Parfait with Sliced Strawberries
Oatmeal 
(COMING SOON!) Savory Pastries, Empanadas, Cupcakes
Caesar Salad (with or without chicken)
Veggie, Pita and Hummus Plate
Fresh Fruit Plate
Cheese, Crackers and Grapes
Quesadilla with sides of black beans, sour cream and salsa 
Cookies
Assorted Snacks
Goldfish, Applesauce, Pretzels, Teddy Grahams, Fruit Snacks
Beverage Menu for the Play Café
Pourover Coffee, Espresso, Americano, Cappucino, Latte, Mocha, Hot Chocolate, Loose Leaf Teas, Soda, Juice / Punch Boxes, Horizon Organic White and Chocolate Milk, Bottled Water
***Assorted flavorings and Soy Milk, Coconut Milk available ***
PHOTOS of the Play Café
LIABILITY WAIVER for the Play Café
Everyone must register and sign a liability waiver before playing in the Sugar Space Play Café.  Please see the link below to fill out the online waiver.