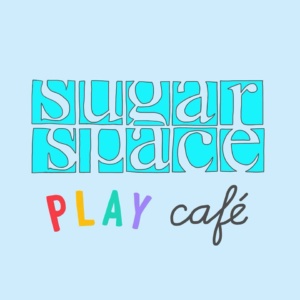 COVID-19 SAFETY
Due to Covid-19 we re-opened the Play Cafe mid-late February 2021 with some changes.  The Play Area will be temporarily set up in our alternate building which is located on the Northwest end of our property off of the parking lot called the "Robertson Studio". This is a smaller space that will be easier for us to keep clean and manage safely.
We are implementing the health and safety requirements / recommendations by the CDC (Center for Disease Control and Prevention). To ensure everyone's safety, we ask that you please follow these guidelines while visiting. 
All adults and children over the age of 3 are required to wear face masks inside our venue. Children under the age of 3 do not require face covering. Feel free to contact us directly with questions/concerns or if you have a mask related doctor note. For more information on  CDC face covering considerations click here.
We will be conducting temperature checks on all patrons entering our facility. Anyone with a temperature of 100.3 or above will not be allowed access. 
Everyone who enters the facility and play space must sanitize their hands. 
For the time being, we are operating "By Appointment Only". This means we will not offer any walk-in play options. If you'd like to visit our play space, you will be required to reserve a spot in advance here:  RESERVE NOW
We are currently offering "Private Play" session with participants from your immediate family / small pod, or book an "Open Play" session with participants from outside of your social circle who book a play session at the same time. 
In order to maintain proper social distancing, we will be limiting our play space capacity to ten (12) people (children & adults combined) per play session. This capacity is applicable to both Private Play sessions and Open Play.  
Adults are required to accompany their child(ren) inside the play space at all times. Children cannot be left in the play area unattended.  Bathrooms will be located across the driveway in our "Warehouse" building and children must be accompanied by parents at all times as the bathrooms are located in a public building that is accessed by many people.
Parents are strongly encouraged to monitor and deter their children from engaging in play activities that increase the spread of germs (such as putting toys in their mouths). To make it easier, we removed any toys that are difficult to disinfect and sanitize and introduced new ones that are better suited for safety. 
All toys will go through a deep cleaning process at the end of every session.

If you or your child have a cough, sore throat, diarrhea, vomiting, green runny nose, fever or "sick" symptoms, you are required to stay home to avoid infecting any of our other guests. If we notice you or your child experiencing any of these symptom, we will ask you to reschedule your visit for another time when these symptoms are no longer present.  We do our best to provide a fun, clean and a "germ free" environment for our children and yours.

Food and beverages will be available from our coffee bar.  We will be providing a limited menu at this time.  For everyone's safety, items from our coffee bar may only be consumed in our outdoor dining space only which is directly adjacent to the indoor play area. 
We have added new COVID -19 related information to our waiver of responsibility. As a result, all patrons will be asked to fill out our online waiver prior to entrance into the play space. The new waiver is required for all participants, whether you filled one out in the past or not. You may save time by filling out this waiver prior to visiting.
We can't stress enough the importance of following our new protocol.  Please help us stay safe to stay in business! 
ABOUT the Play Café
Sugar Space Play Café is the perfect space to bring your toddler and relax in an urban arts oasis surrounded by community, food and fun.
Relax, grab a coffee or lunch, bring your computer and let your children play and explore! It is a great time to make new friends and socialize in a creative and friendly space.
Our mission is to bring people together in an inclusive space that strengthens our community!
We are a pop-up cafe located inside of Sugar Space Arts Warehouse at 132 South 800 West in SLC,  (TEMPORARILY RE-LOCATED TO OUR NORTHWEST BUILDING DUE TO COVID-19) which is a mixed use community arts and events center that is available for hourly rental.  This pop-up style play cafe includes ample space for your family to enjoy.  Questions? Contact us at sugarspaceplaycafe@gmail.com!
PRICES, HOURS AND RULES for the Play Café
PLEASE NOTE NEW HOURS AND POLICIES FOR COVID-19
Sugar Space Play Café is open Sunday through Thursday and closed Friday and Saturdays for private events. There may be occasional additional closures for private events, which will be listed on our WEBSITE and FACEBOOK PAGE.  
We will be offering PRIVATE PLAY sessions and OPEN PLAY sessions during the pandemic.  Play area admission is $5 per person for 90 minutes of Open Play. Everyone over the age of 6 months will need to have a ticket.
Private Play sessions are $30 for up to 12 guests and will need to be reserved in advance by calling 385-202-5504 or emailing us at sugarspaceplaycafe@gmail.com.  Make sure to let us know the date and time slot you want to reserve and your email address or phone number.  Please note, for a Private Play session, your space is not reserved until you receive a payment link / email confirmation and you have made your payment.  If you leave a message on our voicemail, that does not mean you have reserved your slot. Your spot is only reserved when an email confirmation / payment link has been sent to you and payment has been made.
 Appointment slots available for play will be: Mondays and Wednesdays 9:30-11:00 am; 11:30 am – 1:00 pm; 1:30 am- 3:00 pm and Tuesdays, Thursdays and Sundays 9:30 am – 11:00 am; 11:30am – 1:00 pm
Socks are required in the enclosed play areas for kids and adults (and available for purchase for $2).
No outside food or beverages allowed aside from breat milk, formula and baby food.
All Children must be accompanied by parent/guardian and parents/guardian are responsible for children at all times and may not leave them unattended in any areas of the facility for any length of time. Please use caution in all areas including parking lot, by mirrors, patio stage, etc.
Children may not play in or behind curtains or climb furniture/stand on chairs, do flips, rough house, etc.
Beverages purchased at the Café may be hot. Please use caution!
Food and beverages may only be consumed in our outdoor patio area adjacent to the indoor play area.
No food or gum and outside toys is allowed in the play area.  Outside toys are discouraged and especially toys or objects that are not infant and toddler friendly. 
The play area is meant for kids ages 6 and under and therefore rough play is not allowed.  Older kids and siblings are welcome as long as they are playing appropriately.
We may make changes to our hours and open dates and they will be posted and announced via email and Facebook.  Reasons for closing may include, private event bookings at Sugar Space, weather, etc.  If you are unsure about our hours at any time, please call us at 385-202-5504!
PARTIES at the Play Café and Sugar Space
Our Play Café and Venue is available for rental for parties and events! Please contact us to discuss the many available options!
Café Menu
(We will be offering a limited menu during the Covid-19 pandemic) To place an order for food and beverage during your visit,  please call or text 801-558-3522 or by clicing here: ORDER ONLINE and we will bring the food and beverages to you when they are ready.
PHOTOS of the Play Café
(Please note: set up and room(s) may be different due to Covid-19 changes)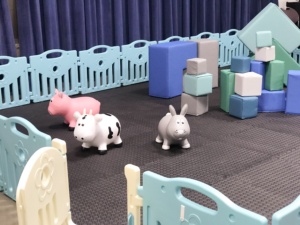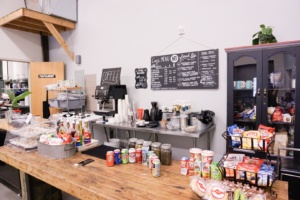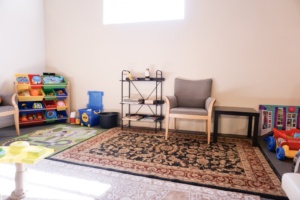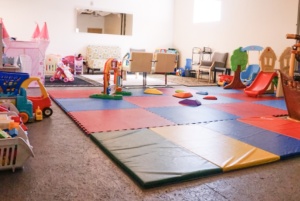 LIABILITY WAIVER for the Play Café
Everyone must register and sign a liability waiver before playing in the Sugar Space Play Café.  Please see the link below to fill out the online waiver.