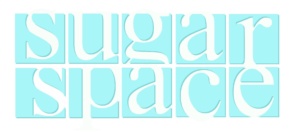 West Side Community-Engaged Artist Residency
A project of Sugar Space, Square Kitchen, Mestizo Institute of Culture and Arts,
Neighborworks Salt Lake, and University Neighborhood Partners
Is a finalist for ArtPlace America's 2016 National Creative Placemaking Fund
80 projects are being considered for a total of $10.5 million
(June 7, 2016)  On Tuesday, ArtPlace America announced that Salt Lake City's own West Side Community-Engaged Artist Residency will be one of 80 finalists being considered for the 2016 National Creative Placemaking Fund. These finalists represent a mere 6% of the total applicants for the Fund.
"It's a tremendous honor to make it this far in the process—out of nearly 1,400 applications from across the country," says Brittany Reese, director of Sugar Space and head of the West Side Artists Residency. "We feel very fortunate, and we're excited for what this could mean for our west side community."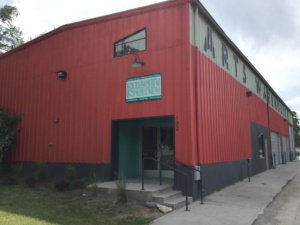 The National Creative Placemaking Fund is ArtPlace America's highly competitive national program that invests in communities across the country in which artists, arts organizations, and arts activity help drive community development projects. Previously funded project have addressed challenges in individual communities and created new opportunities related to agriculture and food, economic development, education and youth, environment and energy, health, housing, immigration, public safety, transportation, and workforce development.
The West Side Community-Engaged Artist Residency is a new project aimed at supporting cultural development, education, and community building through the arts in Salt Lake City's west side neighborhoods. This multigenerational residency will offer local, visiting, and youth artists a range of opportunities to develop their community-engaged artistic practice. Situated in Salt Lake's west side, a culturally vibrant and diverse community where more than 80 languages are spoken, this residency will be integrated into ongoing community development and social justice efforts in the area.
"We felt the time was right for a different kind of arts residency—one by, for, and about the people in our communities," says Paul Kuttner of University Neighborhood Partners. "There's really no one else doing that."
Local and visiting artists will focus on community-identified issues, and dedicate a portion of their time to creating educational experiences for young people. Youth artists will receive mentorship and support in charting paths to higher education and careers in the arts. And performances and exhibits at the Mestizo Gallery and other community spaces will encourage cross-cultural community building through arts, food, and celebration.
"We're excited for this opportunity to collaborate with—and advocate for—artists" says local artist, educator and MICA board member, Jorge Rojas. "It's the best way we know to celebrate the diversity, rich cultural heritage, and important contributions of our city's west side communities."

The Community-Engaged Artist Residency reflects a partnership between Sugar Space, Square Kitchen, Mestizo Institute for Culture and Arts (MICA), the Sugar Space Foundation, and Neighborworks Salt Lake, with support from University Neighborhood Partners (UNP) at the University of Utah.
MICA board chair, David Hawkins says "the plan up to this point represents countless hours of work from each of the partners —but more than that, it reflects the energies, needs, and dreams of our community. This would be a tremendous boon for the west side. We're all very excited to be named an ArtPlace finalist."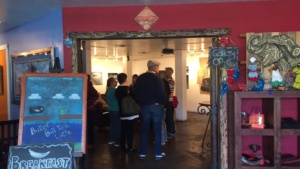 ArtPlace plans to award a total of $10.5 million to worthy projects this year. Representatives will conduct site visits over the summer and announce final projects in the fall.
To see a complete list of the 2016 finalists for ArtPlace's National Creative Placemaking Fund, visitors can search the ArtPlace site here.
About the Partnering Organizations
Sugar Space Arts Warehouse is an art and events center that hosts innovative, multi-disciplinary arts programs and supports and showcases emerging and established, as well as local and national artists.
Square Kitchen is a culinary kitchen incubator providing new and experienced food entrepreneurs with an affordable state-of-the art kitchen facility, sizable storage space, and training opportunities to grow their food business and increase food diversity in Salt Lake City.
Mestizo Institute of Culture and Arts is one of the oldest west side arts organizations, serving its community by providing a space dedicated to social change through dialogue, arts, activism, and education.
Sugar Space Foundation is a non-profit committed to providing space and opportunities for artists of all disciplines to create and present their work, engage the community, and further arts appreciation through audience and artist exchange and outreach.
Neighborworks Salt Lake builds on the strengths of neighborhoods, creating opportunities through housing, resident leadership, youth and economic development.
University Neighborhood Partners, a department of the University of Utah, brings together University and west side resources in reciprocal learning, action and benefit.
About ArtPlace America
ArtPlace America (ArtPlace) is a ten-year collaboration among 16 partners foundations, along with 8 federal agencies and 6 financial institutions, that works to position arts and culture as a core sector of comprehensive community planning and development in order to help strengthen the social, physical, and economic fabric of communities.
ArtPlace focuses its work on creative placemaking, which describes projects in which art plays an intentional and integrated role in place-based community planning and development. This brings artists, arts organizations, and artistic activity into the suite of placemaking strategies pioneered by Jane Jacobs and her colleagues, who believed that community development must be locally informed, human-centric, and holistic.
Media contact:
Brittany Reese
Executive Director
Sugar Space Arts Warehouse
132 South 800 West SLC, UT 84104
888-300-7898 (business)
801-558-3522 (mobile)
Website:www.thesugarspace.com
email: admin@thesugarspace.com
**********************Past Press Below*************************